Fr. Youhanna Ghebranious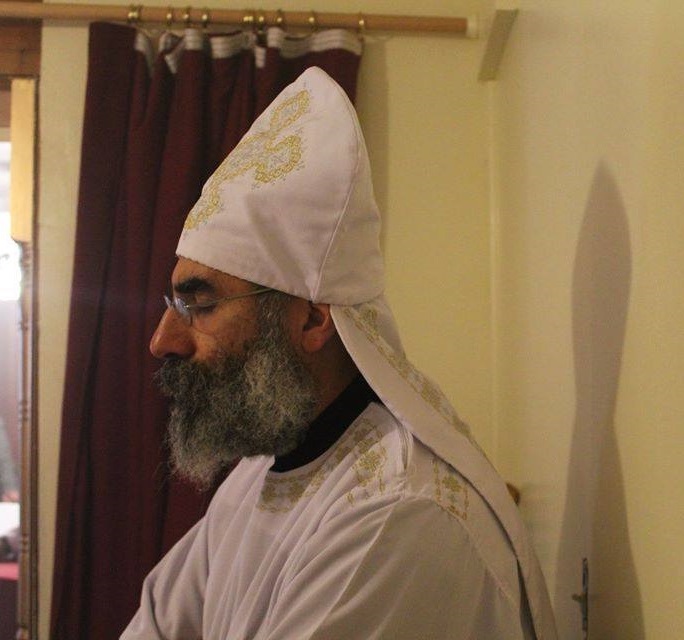 Is the priest for St. Mary Coptic Orthodox Church located in Nashville, TN. H.G. Bishop Youssef, with the presence of H.G. Bishop Boutros and H.G. Bishop Serapion, ordained him priest on June 24, 2007. He began his service in St. Mina Coptic Orthodox Church in Nashville, Tennessee. Then in 2009, H.G. Bishop Youssef asked him to serve in St. Mary Coptic Orthodox. Fr. Youhanna has been serving within the Diocese of the Southern United States since June 24, 2007. We pray that the Lord will continue blessing his service.
If you would like to reach Fr. Youhanna Ghebranious, he may be contacted by telephone at
615-668-8516
by email ghebrann@hotmail.com
Diocese Magazines
His Grace Bishop Youssef
Listening to the call of the Lord Jesus Christ, His Grace Bishop Youssef entered the monastic life in 1986 at the El-Souryan Monastery. He was ordained into the priesthood in 1988. Then in 1989, he came to the United States under the auspices of His Holiness Pope Shenouda III, the 117th Pope of the Holy See of St. Mark. He was appointed resident priest to serve the Coptic congregation of St. Mary Church in Dallas/Fort Worth.
In 1992, His Grace was ordained as General Bishop and in 1993, His Grace was appointed to oversee the Southern Coptic Diocese. In 1995, His Grace was enthroned as the first Bishop of the Coptic Orthodox Diocese of the Southern United States.

You may reach the Office of H.G. Bishop Youssef by telephone at 817-841-9353, by fax at 817-704-2389, or by e-mail at office@suscopts.org.
Visit of His Grace
The Church
St. Abba Sarapamone Coptic Orthodox Church

Clarksville, TN




1517 Madison St, Clarksville, TN 37040
(931) 237-0772
The Holy Resurrection:
Divine Justice Captured Freedom
My Beloved Brethren and Children,
I thank our Lord God and Savior Jesus Christ for giving us this glorious day and the opportunity to wish each of you and each family a blessed resurrection feast. Christ is risen! Truly He is risen!
Christ arose with power and might and set the world free from Satan's clutches. Only those who do not desire liberty, continue to remain in Satan's grasp, "For the wages of sin is death, but the gift of God is eternal life in Christ Jesus our Lord" (Romans 6:23). Only God incarnate who took human flesh to save humanity could pay the ransom. He took what is ours—death and suffering to give us what is His—forgiveness and eternal life. Divine Justice demanded His execution—the slaughtered Lamb who bore the sins of mankind. His sweet aroma, which He was determined to set upon the hill of Golgotha, was the acceptable sacrifice presented to satisfy Divine Justice. "I have been crucified with Christ; it is no longer I who live, but Christ lives in me; and the life which I now live in the flesh I live by faith in the Son of God, who loved me and gave Himself for me" (Galatians 2:20).
The Leaf-Chronicle
What started out as a leisurely Saturday afternoon at Bethel Cumberland Presbyterian Church in Sango for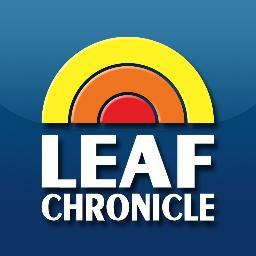 Pastor Stewart Salyer ended with an opportunity to demonstrate the ecumenical spirit that Christian denominations speak of so often. For Salyer, though, this would not be something to talk about. It would be something that could be done.
A young man with his wife and child spotted Salyer in the church parking lot and pulled in to speak with him. The man, Matthew Japheth, inquired about the possibility of holding Christian worship services at Bethel once a month on a Saturday morning.