Fr. Youhanna Ghebranious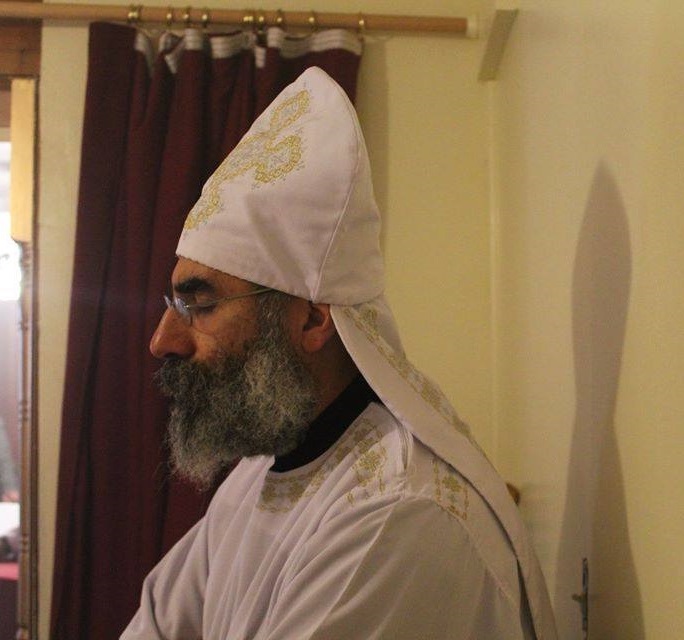 Is the priest for St. Mary Coptic Orthodox Church located in Nashville, TN. H.G. Bishop Youssef, with the presence of H.G. Bishop Boutros and H.G. Bishop Serapion, ordained him priest on June 24, 2007. He began his service in St. Mina Coptic Orthodox Church in Nashville, Tennessee. Then in 2009, H.G. Bishop Youssef asked him to serve in St. Mary Coptic Orthodox. Fr. Youhanna has been serving within the Diocese of the Southern United States since June 24, 2007. We pray that the Lord will continue blessing his service.
If you would like to reach Fr. Youhanna Ghebranious, he may be contacted by telephone at
615-668-8516
by email ghebrann@hotmail.com
Diocese Magazines
His Grace Bishop Youssef
Listening to the call of the Lord Jesus Christ, His Grace Bishop Youssef entered the monastic life in 1986 at the El-Souryan Monastery. He was ordained into the priesthood in 1988. Then in 1989, he came to the United States under the auspices of His Holiness Pope Shenouda III, the 117th Pope of the Holy See of St. Mark. He was appointed resident priest to serve the Coptic congregation of St. Mary Church in Dallas/Fort Worth.
In 1992, His Grace was ordained as General Bishop and in 1993, His Grace was appointed to oversee the Southern Coptic Diocese. In 1995, His Grace was enthroned as the first Bishop of the Coptic Orthodox Diocese of the Southern United States.

You may reach the Office of H.G. Bishop Youssef by telephone at 817-841-9353, by fax at 817-704-2389, or by e-mail at office@suscopts.org.
Visit of His Grace
The Church
St. Abba Sarapamone Coptic Orthodox Church

Clarksville, TN




1517 Madison St, Clarksville, TN 37040
(931) 237-0772
Global Coptic Day
June 1st
Commemoration of Entry of Lord Christ to Egypt
On this day, our Lord Jesus Christ came to the land of Egypt when He was a two years old child, as the Bible says in (Mt. 2:13) that the angel of the Lord appeared to Joseph in a dream, saying: 'Arise, take the young Child and His mother, flee to Egypt, and stay there until I bring you word; for Herod will seek the young Child to destroy Him.' This was for two reasons:
A. If He fell in the hand of Herod, and Herod could not kill Him, he would have thought that His flesh was a phantom.
B. The second reason was to bless the people of Egypt by being among them, so that the prophecy of Hosea (11:1) could be fulfilled which says: '... out of Egypt I called My Son.' And also the prophecy of Isaiah (19:1) be fulfilled: 'Behold, the Lord rides on a swift cloud, and will come into Egypt, the idols of Egypt will totter at His presence, and the heart of Egypt will melt in its midst.'

The Lord Jesus came to Egypt with Joseph, and His Virgin mother, and Salome. They passed in an estate called 'Basta' where the Holy Family drank from a well, and the water of the well became a curing water for all sicknesses. Then they went to 'Meniet Samannoud' and crossed the Nile to the western side. In this place, the Lord Jesus put His foot on a stone, and the trace of His foot appeared, and the stone was called 'Picha Isos' in Coptic (or The heal of Jesus). From there, they went westward to Wadi El-Natroun, and St. Mary blessed the place, for her knowledge that many monasteries would be built there. Then they went to 'Al-Ashmoneen' where they settled for several days, after which they went to Mount 'Qosqam', where the monastery of St. Mary was later built, which has been known with the name 'El-Moharrak monastery'.

When Herod died, the angel of the Lord appeared to Joseph in a dream saying: 'Arise, take the young Child and His mother, and go to the land of Israel, for those who sought the young Child's life are dead.' (Mt. 2:20-21). They came back to Cairo, and on their return they stayed in a cave which is today located in the church of Abu-Serga in Old Cairo. Then they passed by El-Mataryia, and they washed there from a well, and the well has been blessed since, and a tree of Balsam grew beside it, from its oil the Chrism (El-Myroun) is made which is used to consecrate new churches. From there, the Holy Family walked to El-Mahama (Mustorod), and from there to Israel. We ought to celebrate this feast spiritually with joy, for Our Lord Jesus honored our land.
Glory to His Holy Name for ever. Amen.
The Leaf-Chronicle
What started out as a leisurely Saturday afternoon at Bethel Cumberland Presbyterian Church in Sango for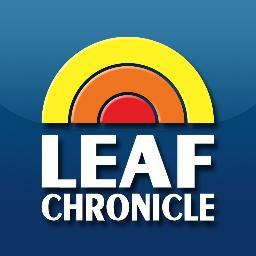 Pastor Stewart Salyer ended with an opportunity to demonstrate the ecumenical spirit that Christian denominations speak of so often. For Salyer, though, this would not be something to talk about. It would be something that could be done.
A young man with his wife and child spotted Salyer in the church parking lot and pulled in to speak with him. The man, Matthew Japheth, inquired about the possibility of holding Christian worship services at Bethel once a month on a Saturday morning.